PFAS (pER- AND pOLYFLUOROALKYL sUBSTANCES)
PFAS are chemicals that may impact your health
PFAS have been found in area well water

Multiple wells tested above guidance level for this impacted neighborhood

All residents should reduce your exposure to PFAS
Resident that live in the notice area (highlighted in map on the right) should take extra precaution to:

Test any wells not hooked up to City water AND
Take steps to remove PFAS from their drinking water.

Exposure to PFAS in water can be reduced through using the right filters.
Pregnant women and children under 6 should not drink water that contains PFAS.
Community Open Houses For One-On-One Answers are available March 28th and 29th with representatives from multiple agencies.
More Details on this Health Notice:
Levels of PFAS high above guidance level where identified in a community well for the Family Manufactured Home Community, LLC tested in February 2021
While looking for a source of contamination, multiple private wells in the area tested above guidance level for PFAS
No source can be identified at this time, however, more private wells in this area may be impacted
Reduce the impact of PFAs on your family by taking a few simple steps: Get a carbon water filter, get a home water filter, test your water for PFAs, or connect to City Water
Click here for FAQs about this PFAS Health Notice.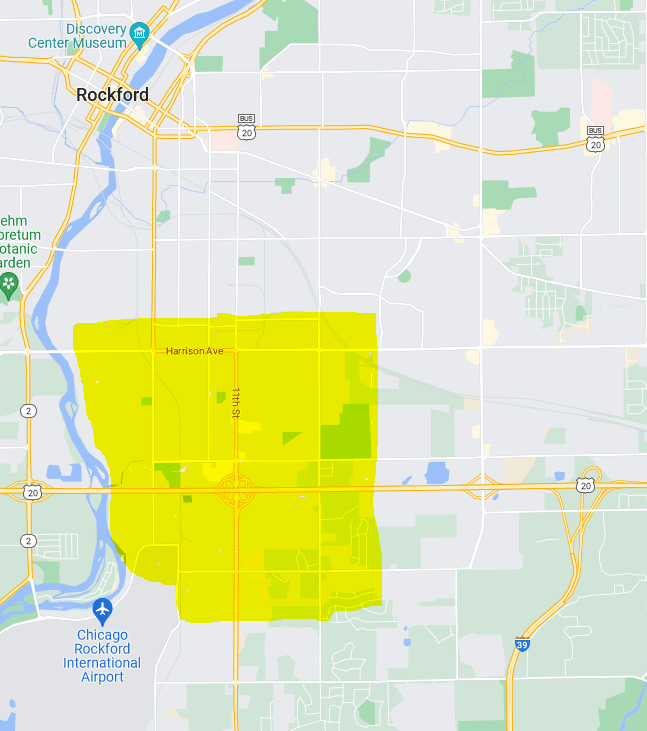 Per- and polyfluoroalkyl substances (PFAS) are a series of man-made chemicals that can be found in a variety of consumer products and water.
Fast food packaging / food wrappers
Water
Non-stick cookware
Firefighting foam
Stain-resistant carpet and fabric
PFAS remain in the environment and the human body for long periods of time. Reducing exposure to PFAS will lower your risk for health problems. Talk to your healthcare provider about the recommended screening guidelines for these effects, especially if you have high levels of PFAS in your drinking water.
Based on current research, higher exposure to PFAS increases the risk of:
Infertility and low birth weight
Certain types of cancers
Developmental delays
Thyroid and heart issues
Reduced vaccine response
Infants and young children whose brains and bodies are developing rapidly
Pregnant or breastfeeding women, or those planning pregnancy
Do NOT drink water with PFAS if you are at greater risk, get water from PFAS-free sources
Reduce Exposure to PFAS from Water Supply
Use City Water
Get a Carbon Water Filter or Home Water Treatment System
Test your water for PFAS if you use a well that is not on City Water
If you are ready to test your well or learn more about connecting to City Water, contact WCHD at 815-720-4100.

Take Steps to Reduce PFAS Exposure
PFAS do not have any taste, color, or odor. The best way to prevent exposure to PFAS is to avoid products and sources that may contain them.
Use home water treatment systems or specific water filters that remove PFAS
Limit the use of waterproof and stain-resistant products
Choose non-stick, PFAS-free cookware
Community Open House for One on One Answers
Come to an open house to speak with representative from multiple agencies one on one who will be onsite to answer your questions.
Representative From:
Winnebago County Health Department
Illinois Department of Public Health
Illinois Environmental Protection Agency
City of Rockford
When:
 Tuesday, March 28, 5:00pm – 7:30pm
Wednesday, March 29, 9:00am – 11:30am
Location:
Bethlehem Lutheran Church, 4620 20th St., Rockford, IL 61109
Illinois EnvironMental Protection Agency
Resources on PFAS including routes of exposure, how to check bottled water for PFAS, more details of reducing exposure through water and health impacts of PFAS. Also, information on the federal and state regulations regarding PFAS.
Illinois Department of Public Health
Resources including the levels of PFAS, testing and removing PFAS from drinking water.
City of Rockford
Information about the City of Rockford Water and PFAS